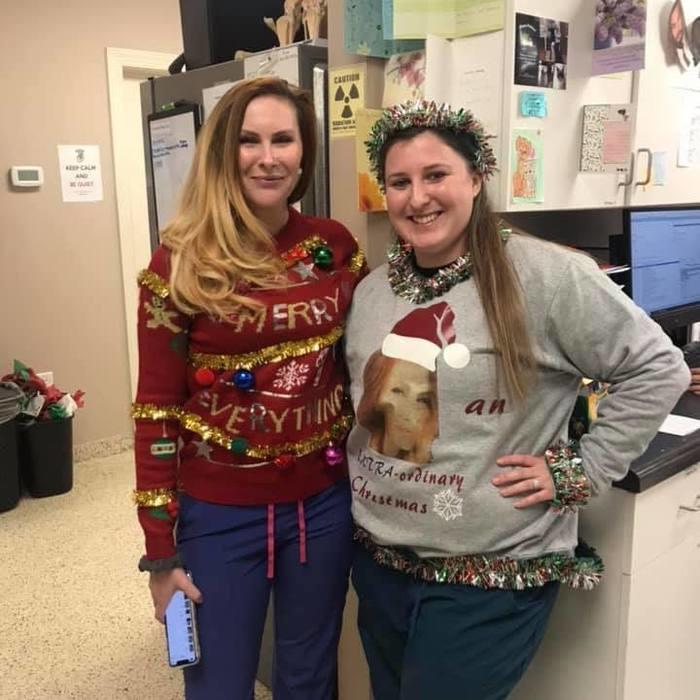 Jes Lead RVT
Jes joins Lakesde Animal Hospital all the way from New Hampshire, thanks to the military lifestyle and the desire to be closer to her bestie, Raechell. Her favorite thing about North Carolina are not only the warm winters, but the fact that her best friend forever, Raechell, lives here, too! As you can see, she loves Raechell so much so that she put her face on her Christmas sweater. She majored in Veterinary Technology at Great Bay Community College in New Hampshire and has always been fascinated by veterinary medicine. When her time isn't consumed by the every day challenges helping pets can bring, Jes spends all of her free time with Raechell, her husband, and her two dogs, Sadie, a Newfie, Georgr, a Great Pyrenees, and Jacob, her female cat. When not yelling at Georgr (prounounced Jorge) for his mischief, she enjoys going to the gym and snuggling her pets.
Also, she really loves Raechell.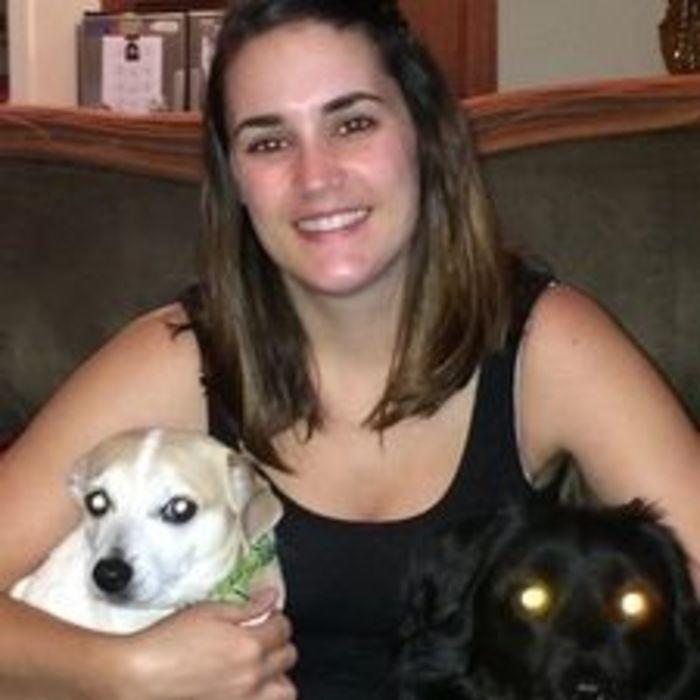 Michelle RVT
Michelle is originally from Springfield, Massachusetts and moved to North Carolina in 2011 to join her husband in his military career. Michelle appreciates the warm weather and lack of snow that North Carolina offers, a big change from her home town! She graduated with her Veterinary Medical Technology degree from Central Carolina Community College in 2015. She has worked in the vet medicine field for over five years. She enjoys educating clients and helping animals receive the care they need. Michelle has a big personality and is always making the Lakeside staff laugh! In her spare time she takes pleasure in going to the beach, playing sports and hanging out with her fur babies, Mia, Walter and Rosie.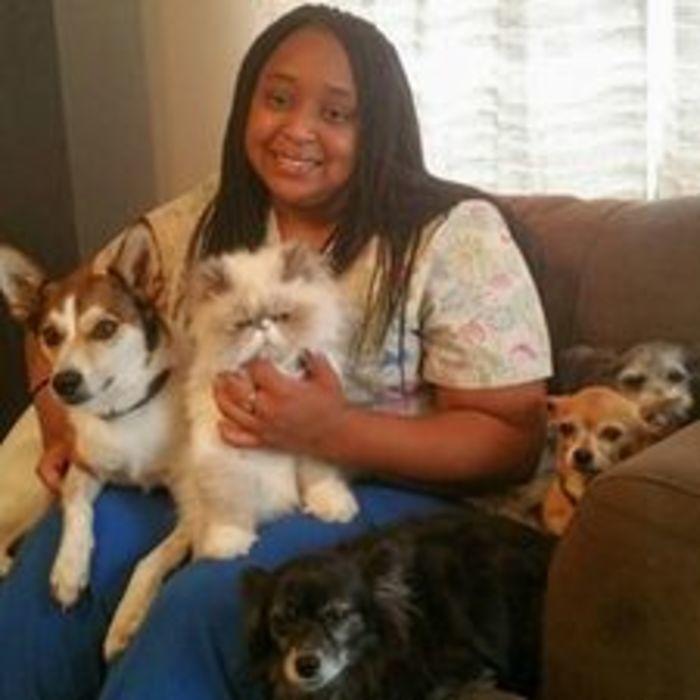 Brittany Vet Assistant
Brittany is a North Carolina native and has resided locally for her entire life. Brittany applied at Lakeside to find a career she enjoyed closer to her first purchased home, an accomplishment she is immensely proud of. Brittany graduated from Central Carolina Community College with her degree in Veterinary Medical Technology. She has worked in the vet medicine field for 5 years and has truly found a career that fits her. Brittany has four pets; Arrow, Picasso, Simba and Lady. When her fur babies aren't craving attention, Brittany spends her time cooking, gardening and landscaping her new home.