We offer a wide range of services to help care for your pets. Our hospital is equipped to handle everything from regular health checkups to emergency services including surgery. We use all state of the art equipment and the newest technological advances to ensure a clean, safe, and welcoming environment.
COVID-19 UPDATE AND PROTOCOLS
Amidst continued updates of COVID-19 and its impact on our community, Lakeside Animal has put the following protocols in place.

As always, you and your pet's health is our primary concern. If you have any questions or concerns, please reach out to us via call/text at 910-495-7387.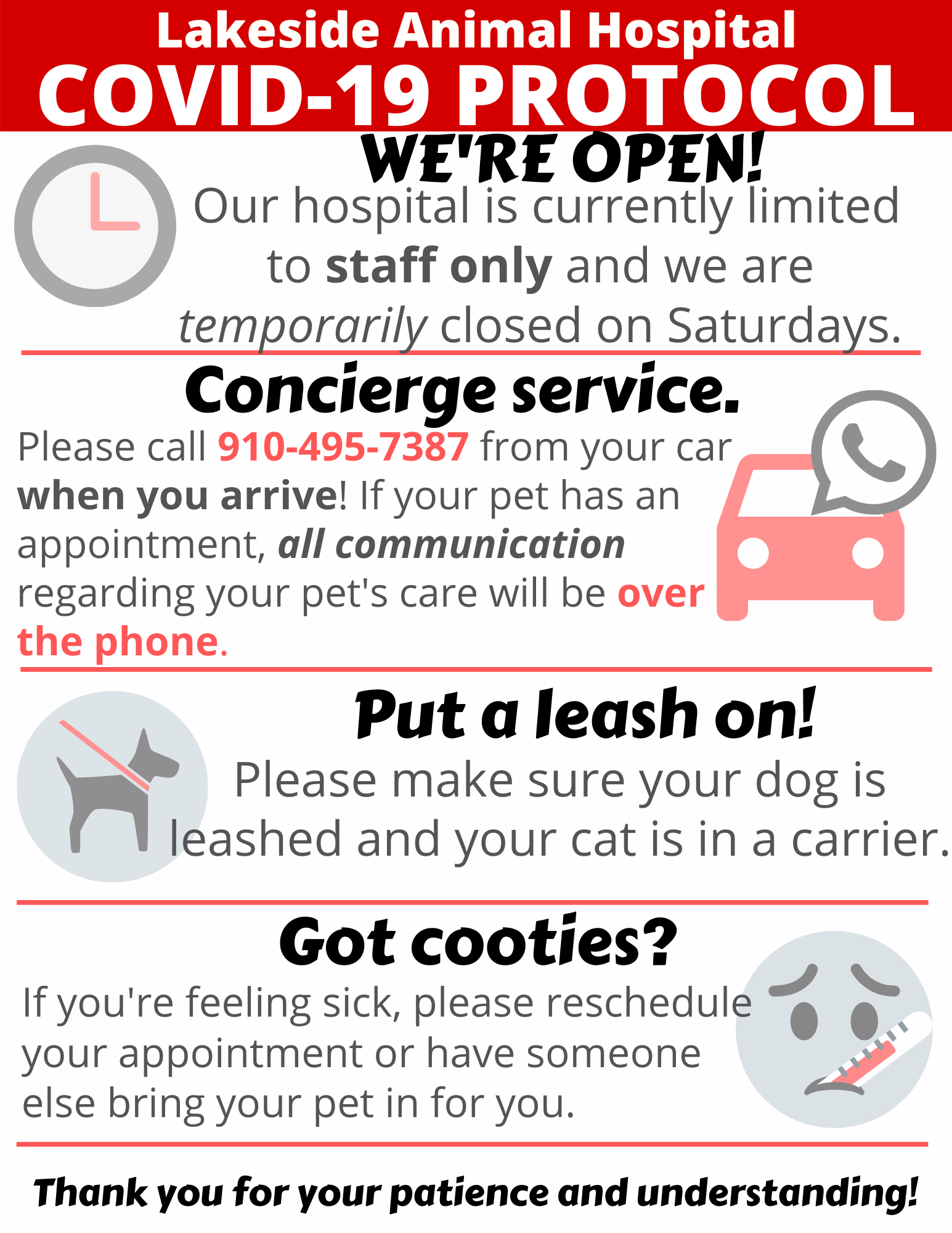 Providing the best care for your Best Friend!